WETEX & DSS 2023 attracts 15 companies from South Korea
17 Nov 2023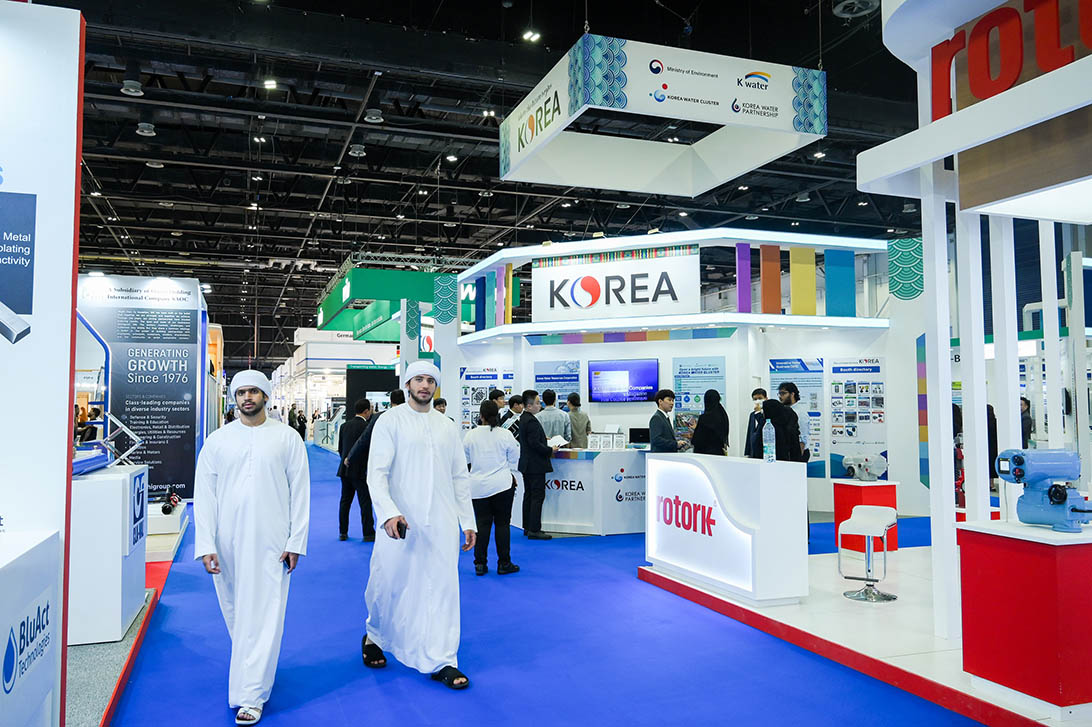 The 25th Water, Energy, Technology, and Environment Exhibition (WETEX) and Dubai Solar Show (DSS) features the participation of 15 companies from South Korea. These companies are showcasing their smart and innovative products and technologies, such as ultrasonic water flow measuring devices, underwater acoustic sensors, raindrop sensors, vehicle collision warning sensors, water flow monitoring equipment, water desalination systems, water purification systems, Reverse Osmosis wastewater refining systems, seamless steel pipes, seamless alloy steel pipes, turbo compressors, sludge depth meters, electromagnetic flow metres, smart construction and digitisation support platforms, solar desalination plants, water consumption management solutions for waste reduction, and smart systems for monitoring water leaks using AI.
Dubai Electricity and Water Authority (DEWA) is organising WETEX and DSS 2023, under the directives of HH Sheikh Mohammed bin Rashid Al Maktoum, Vice President and Prime Minister of the UAE and Ruler of Dubai, from 15 to 17 November 2023 at the Dubai World Trade Centre.
"WETEX and DSS contributes to strengthening the dynamic and strong relations between the UAE and South Korea, while promoting productive partnerships. This cooperation aims to achieve mutual benefits and advance sustainable development. We are pleased with the annual participation of companies from South Korea in the exhibition and their interest in expanding investments and projects in the clean and renewable energy sector. Additionally, the exhibition provides an opportunity for South Korean companies to learn closely about the promising markets in the region and the UAE," said HE Saeed Mohammed Al Tayer, MD & CEO of DEWA, Founder and Chairman of WETEX and Dubai Solar Show.
"I am pleased to participate in WETEX and DSS 2023. I think it is a meaningful opportunity to meet the technologies and products of many water industry companies," said Byoung-Hoon Kim, President and CEO of HSCMT.
The UAE is South Korea's second-largest trade partner in the GCC and the Arab regions as of 2022. The UAE-Korean non-oil foreign trade recorded USD 5.3 billion by the end of 2022, a growth of over 14 per cent compared to 2021. During the first two months of 2023, trade exchanges more than USD 917 million. In addition, UAE exports to Korean markets witnessed a 35 per cent growth (January – February 2023) compared to the same period last year.