DEWA discusses opportunities for strengthening sustainability and clean energy with major South Korean companies
24 Jul 2023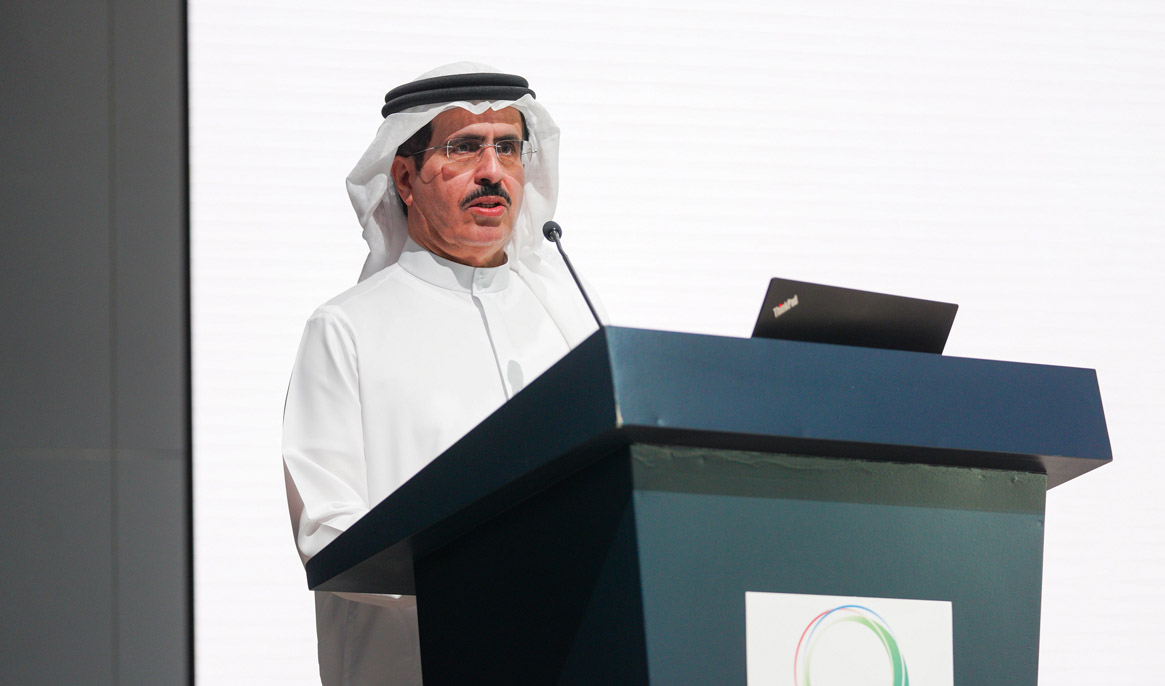 HE Saeed Mohammed Al Tayer, MD & CEO of Dubai Electricity and Water Authority (DEWA), in the presence of HE Moon Byung-iun, Consul General of the Republic of Korea in Dubai, inaugurated a specialised seminar organised by DEWA at the DEWA Campus for Occupational and Academic Development. The seminar explored opportunities for expanding collaboration and exchanging experiences between DEWA and several major South Korean companies in energy, renewable energy, sustainability, water systems, Information Technology, smart cities, electric vehicles, and low-carbon technologies. Sixty companies attended, including Samsung Engineering, Hyundai Motor, Bosco, Doosan Enerbility, and SK Ecoplant.
The seminar also saw the participation of Waleed Bin Salman, Executive Vice President of Business Development and Excellence at DEWA; Dr. Yousef Al Akraf, Executive Vice President of Business Support and Human Resources at DEWA; and Jinyoung Jang, Director of Korea Trade-Investment Promotion Agency (KOTRA).
The meeting focused on enhancing the participation of South Korean companies in the 25th Water, Energy, Technology and Environment Exhibition (WETEX) and Dubai Solar Show (DSS), the largest in the region in energy, water, green development, sustainability and related sectors, and one of the largest specialised exhibitions of its kind in the world. DEWA organises the exhibition under the directives of HH Sheikh Mohammed bin Rashid Al Maktoum, Vice President and Prime Minister of the UAE and Ruler of Dubai, and the patronage of HH Sheikh Ahmed bin Saeed Al Maktoum, Chairman of the Dubai Supreme Council of Energy, from 15 to 17 November 2023, at the Dubai World Trade Centre.
At the beginning of the seminar, HE Saeed Mohammed Al Tayer welcomed the Consul General of the Republic of Korea in Dubai, and praised the strong partnerships between DEWA and the Korean companies. This strengthens the relationship between the UAE and South Korea and achieves mutual benefit for both countries. Al Tayer stated that WETEX and DSS witness broad participation from Korean companies yearly. It provides an ideal platform to establish new partnerships in promising markets in the region and the UAE, explore investment opportunities, build trade relations, and meet with prominent companies and decision-makers from different countries.
"In Dubai, we have developed major projects and strategic initiatives implemented by DEWA to achieve the goals of the Dubai Clean Energy Strategy 2050 and the Dubai Net Zero Carbon Emissions Strategy 2050 to provide 100% of Dubai's total production capacity from clean energy sources by 2050. Among the most prominent of these projects is the Mohammed bin Rashid Al Maktoum Solar Park, the world's largest single-site solar park using the Independent Power Producer (IPP) model, with a production capacity of 5,000 megawatts by 2030. DEWA is also implementing several leading projects to diversify clean energy sources. These include multiple clean and renewable energy sources and technologies such as PV panels, CSP, and green hydrogen production using solar power, which is the first of its kind in the MENA region to produce hydrogen using solar energy. DEWA is also working on pumped-storage water technology using clean energy in Hatta, the first of its kind in the GCC region. DEWA has, for many years, stopped launching new projects to produce energy using fossil fuels and makes clean and renewable energy projects in partnership with the private sector using the Independent Power and Water Producer (IPWP) model," added Al Tayer.
"Korean companies have closely cooperated with DEWA since its establishment in 1992. Yoon Suk Yeol, President of the Republic of Korea and His Highness Sheikh Mohammed bin Rashid Al Maktoum, during their meeting in Jan 2023 in Dubai, expressed their satisfaction with the strong relationship in the energy sector and wished for further cooperation. I thank His Excellency Saeed Mohammed Al Tayer for hosting today's invaluable event. Also, I sincerely hope that we can strengthen our already existing mutual relationship," said HE Moon Byung-iun.
WETEX and DSS provide a leading platform for international organisations to present their latest solutions and products, and to learn about innovative technologies from all over the world in the sectors of energy, water, sustainability, green technologies, renewable and clean energy, green mobility solutions, sustainable development, green buildings, water desalination technologies, smart cities and others. Through specialised seminars and panel discussions held on its sidelines, it also provides opportunities to exchange ideas with several international experts and specialists. Last year, the exhibition attracted 1,750 from 55 countries. It spread over 62,513 square metres and hosted 20 international pavilions.