48 sessions and seminars held on day three of WETEX & DSS 2023
17 Nov 2023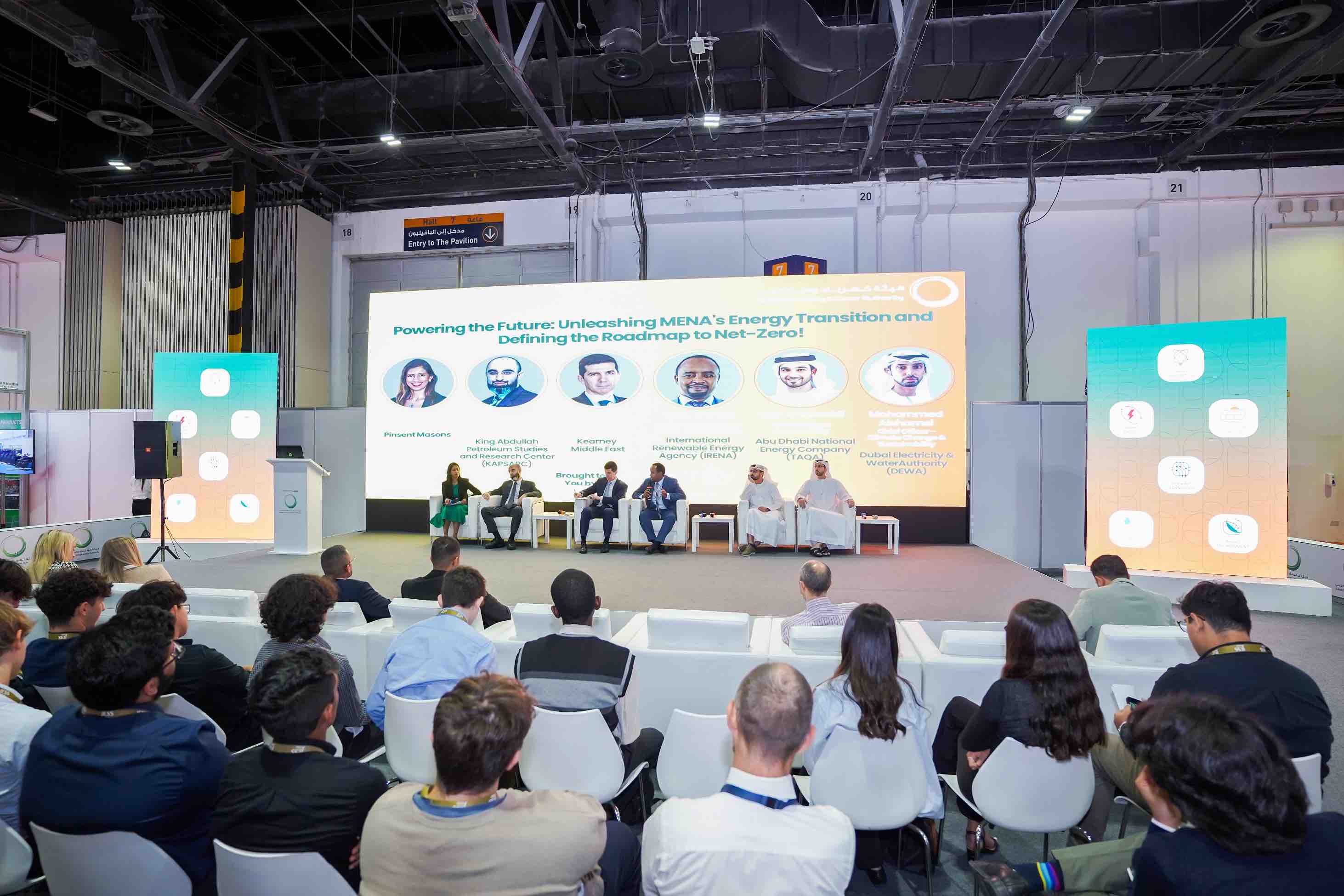 The third day of the 25th Water, Energy, Technology, and Environment Exhibition (WETEX) and Dubai Solar Show (DSS) 2023 witnessed 48 specialised sessions and seminars, with the participation of international experts and specialists, in the fields of energy and water sustainability, electric vehicles, disruptive technologies, smart and sustainable cities, circular economy,  and governance among others.
Dubai Electricity and Water Authority (DEWA) organised WETEX and DSS 2023, under the directives of HH Sheikh Mohammed bin Rashid Al Maktoum, Vice President and Prime Minister of the UAE and Ruler of Dubai, at the Dubai World Trade Centre from 15 to 17 November 2023.
The main seminars held on the third day of the exhibition covered the following topics: Low Voltage Networks: How the last mile becomes the first mile, Energy Efficiency, Sustainability and Conservation, Disrupting / Emerging / Innovative Technologies in Energy, Water and Environment, Digital Twins for Sustainability, A Today that includes Tomorrow: Looking from the Sustainability lens of TCS Research & Innovation,  Clean Energy (Green Hydrogen), Smart, Secure & Sustainable doesn't require BIG projects, Ecoplus 2030 transformer,  Green transformer - CO2 reduced steel for the energy industry,  Nansoun Concepts/BIPV, Smartflower, Improving QHSE operational efficiency & reporting through digitisation & mobile-based app and Energy Efficiency, sustainability and conservation.
Graduates of the DEWA Sustainability Youth Ambassadors Programme, launched in cooperation with the University of Cambridge Institute for Sustainability Leadership (CISL), also presented sessions on clean energy technologies.
The sessions at the renewable energy and sustainability seminar hall included the topics: Unlocking the Potential of Electric Vehicles in the UAE, Electrifying the Road Ahead: Unleashing the Potential of Electric Vehicles in the Middle East, DEWA EV Green Charger Initiative: Dubai Success Story, Charging Revolution: Fuelling the Future of Electric Vehicles in the Middle East, Sustainable Finance in the MENA Region: Status and Outlook, EDB Solar Financing Program to SMEs, Startups, and Large Corporates based in the UAE, Sustainable Finance Unleashed: Accelerating the Green Transition in MENA's Financial Landscape, Circular Economy: Best Practices and Opportunities, Sustainability Unleashed: Navigating ESG and Net-Zero Goals in Middle East's Business Landscape.
Meanwhile, the Water Hall seminars covered the following topics: Pile Cloth Media Filtration: The Modern Approach to Tertiary Stage Wastewater Treatment, A More Sustainable and Energy Efficient Approach for Treatment Of Municipal Wastewater, Active Dynamic Filtering (Adf) Technology from Comsys, The Global Water Challenge: Need for Sustainable Solutions, Water Quality Monitoring Station – Solution for Water, Water Quality Monitoring Station – Solution for Water.
The Creative and Innovative Energy Seminar had the following topics covered in its sessions: SRM SME Suppliers Engagement, DEWA Environment, VAST Proptech in a different way, Energy for Future: Quality of UAE Manufactured Solar Energy Panels, Women Accelerating Diversity in Leadership, Technology, and Mobility, How to gain economies of scale by acquisition and the Green Transformation of the Serbian Economy.
During the exhibition, Emaar Properties' Sustainability Hub organised a number of seminars and panel discussions. The Innovators Lab also hosted sessions on the following topics: Sustainability through Advanced Technology and Data Sustainability for All.