WETEX & Dubai Solar Show kicks off on 27 September with the participation of 1,750 companies from 55 countries
26 Sep 2022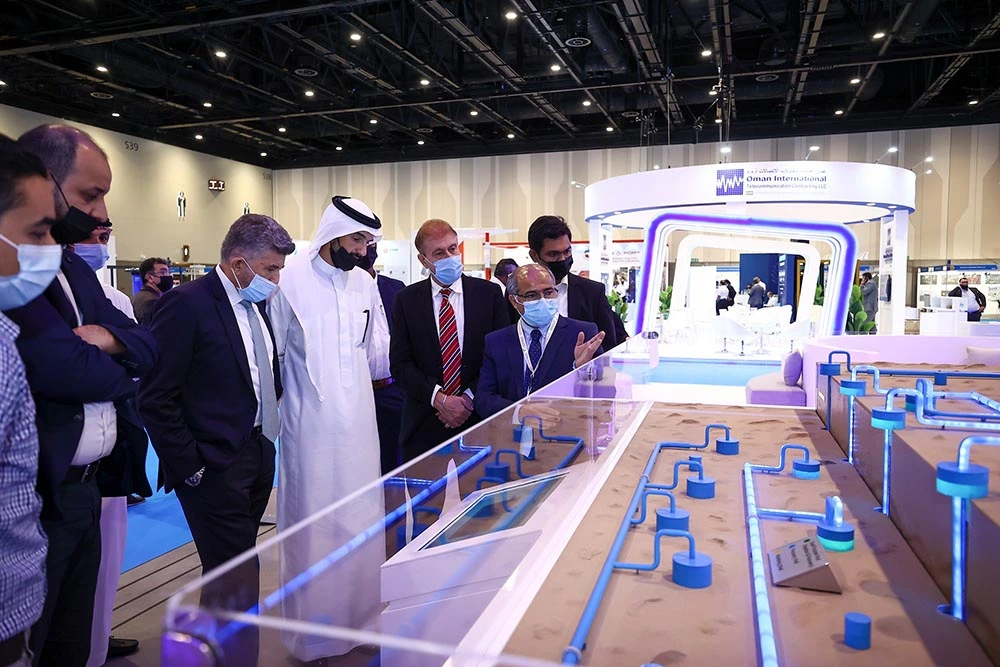 Dubai, UAE, 26 September 2022: The 24th Water, Energy, Technology and Environment Exhibition (WETEX) and Dubai Solar Show (DSS) will kick off tomorrow (Tuesday, 27 September). The exhibition is held under the directives of HH Sheikh Mohammed bin Rashid Al Maktoum, Vice President and Prime Minister of the UAE and Ruler of Dubai; and the patronage of HH Sheikh Ahmed bin Saeed Al Maktoum, Chairman of the Dubai Supreme Council of Energy. WETEX & DSS is organised by Dubai Electricity and Water Authority (DEWA) and will run until 29 September 2022, at the Dubai World Trade Centre in Halls 1 to 8, Arena Halls 1 and 2, and Sheikh Saeed Halls 1, 2 and 3. The exhibition is held under the theme 'At the forefront of sustainability'. 1,750 companies from 55 countries will participate in the exhibition that includes 20 international pavilions and spreads over 62,513 square metres.
WETEX & DSS coincides with the World Green Economy Summit (WGES), which will be held on 28-29 September 2022. It is organised by the World Green Economy Organization, DEWA and the Dubai Supreme Council of Energy. WGES will bring together officials and decision-makers from around the world.
WETEX & DSS reflects the keenness of Dubai in supporting global efforts to increase reliance on renewable energy and enhance sustainability. This is in accordance with the vision of the wise leadership to promote sustainable development in the UAE and consolidate Dubai's position as a global hub for the green economy, in line with the Dubai Clean Energy Strategy 2050 and the Net Zero Carbon Emissions Strategy 2050 to provide 100% of Dubai's total power production capacity from clean energy sources by 2050.
The annual exhibition, which is the largest of its kind in the region and one of the most prominent specialised international exhibitions, has wide participation from major companies in the region and the world. These companies promote their products, services, and innovative technologies in energy, water, sustainability, green technologies, renewable and clean energy, green buildings, electric vehicles and other vital sectors. The exhibition is also an ideal platform to learn about market needs, future projects, and opportunities to participate in renewable and clean energy projects and programmes in the UAE and the region.
WETEX & DSS provides an opportunity for visitors to learn about the latest water, energy and environmental technologies and benefit from its agenda of specialised seminars and workshops on sustainability topics. These also address renewable and clean energy; green hydrogen; water desalination using clean energy; circular economy; production and storage of renewable energy; artificial intelligence and emerging technologies in utilities; meters and smart grids; and post-COVID-19 innovation, among other important topics.
To register, please visit www.wetex.ae