DEWA highlights the importance of prior registration to attend WETEX and DSS 2022
5 Sep 2022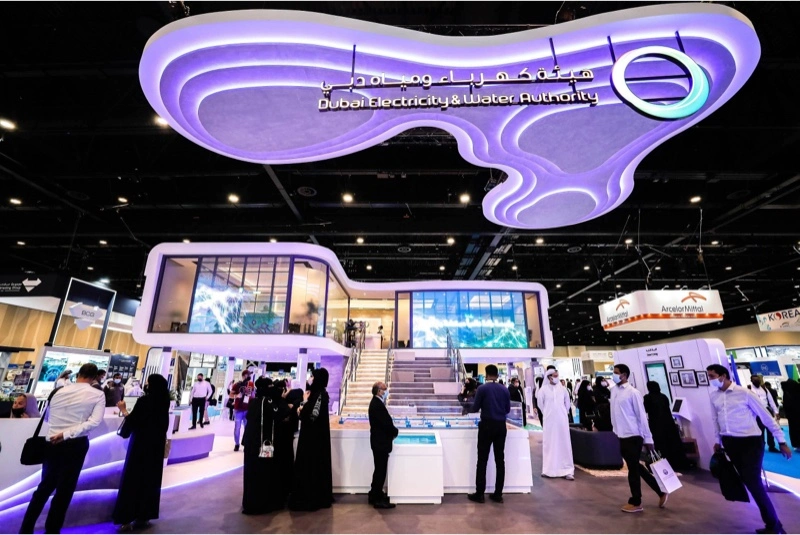 Dubai, UAE, 3 September 2022: Dubai Electricity and Water Authority (DEWA) highlighted the importance of pre-registration to visit the 24th Water, Energy, Technology and Environment Exhibition (WETEX) and Dubai Solar Show (DSS). WETEX and DSS is organised by DEWA under the directives of HH Sheikh Mohammed bin Rashid Al Maktoum, Vice President and Prime Minister of the UAE and Ruler of Dubai, and under the patronage of HH Sheikh Ahmed bin Saeed Al Maktoum, Chairman of the Dubai Supreme Council of Energy, from 27 to 29 September 2022 at the Dubai World Trade Centre. Those interested can register on www.wetex.ae to visit the exhibition, which is the largest of its kind in the region and one of the most prominent specialised international exhibitions. The exhibition provides the opportunity to learn about the latest global solutions, technologies and innovations in energy, water, sustainability, green technologies, renewable and clean energy, green buildings, electric vehicles and other vital sectors. Major companies from the region and the world are participating in the exhibition.
HE Saeed Mohammed Al Tayer, MD & CEO of DEWA, Founder and Chairman of WETEX and DSS, said that the exhibition provides an important opportunity for companies, investors and visitors from all over the world to explore investment opportunities, build trade relations, enhance business opportunities, and meet with prominent companies and decision makers from around the world. The exhibition is an ideal platform to keep pace with the rapid developments in these sectors and learn about their new industrial specialisations and the latest innovative solutions. The exhibition also provides visitors with the opportunity to participate in a wide range of specialised seminars and workshops run by prominent experts and specialists from around the world.
The 23rd edition of the exhibition witnessed the participation of 1,200 companies from 55 countries and 61 sponsors, in addition to 10 international pavilions. The exhibition attracted 45,506 visitors from all over the world. During the exhibition, DEWA organised 56 specialised seminars and panel discussions, with the participation of experts and specialists on sustainability; renewable and clean energy; green hydrogen; water desalination using clean energy; carbon capture; circular economy; renewable energy production and storage; turning waste into energy; Artificial Intelligence (AI); emerging technologies in utilities; smart meters and networks; post-COVID-19 innovation, and other topics.