Chile showcases latest renewable energy technologies during its participation in WETEX and Dubai Solar Show 2022
22 Sep 2022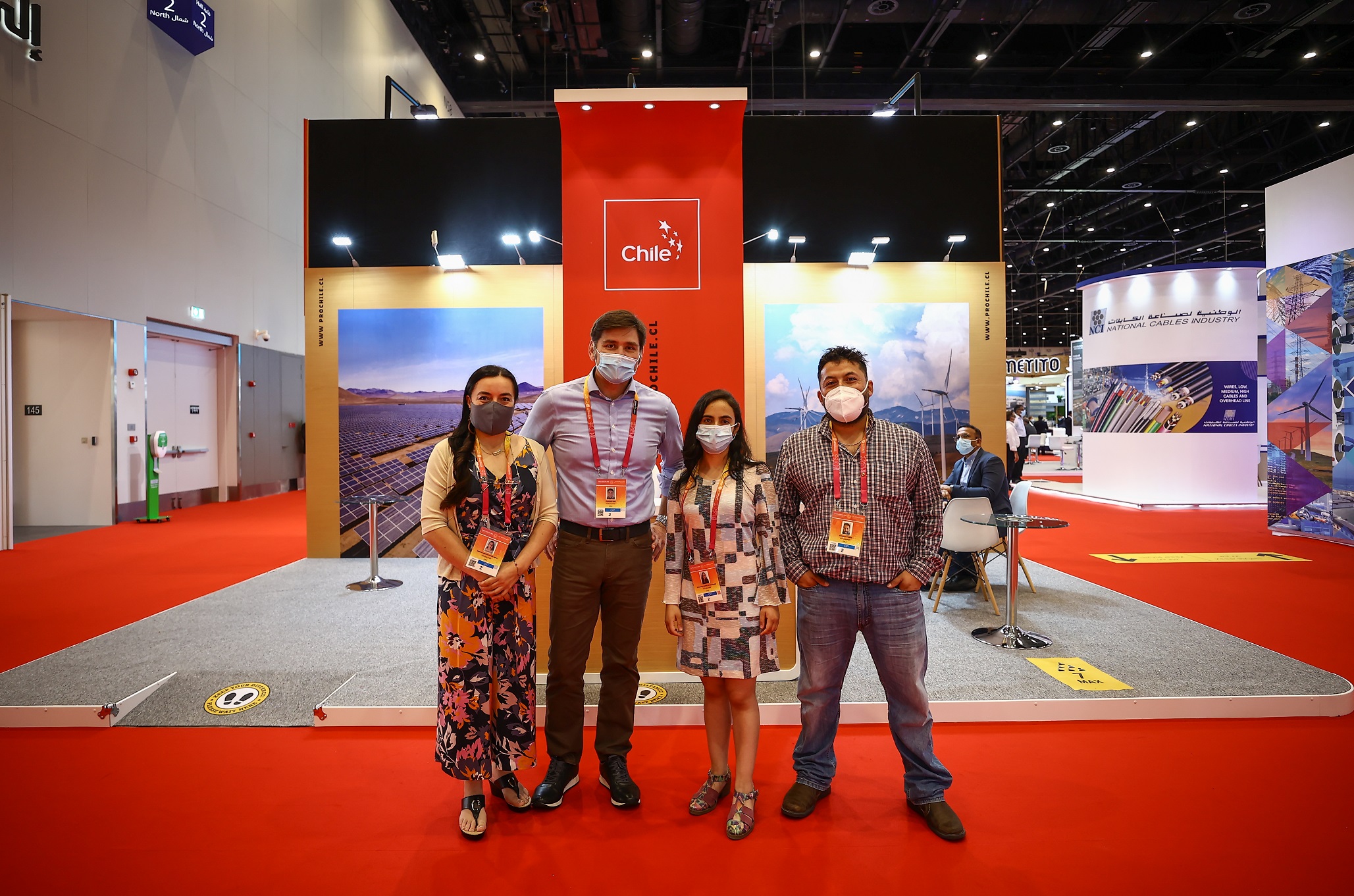 Chile showcases latest renewable energy technologies during its participation in WETEX and Dubai Solar Show 2022 Dubai, UAE, 22 September 2022: The Water, Energy, Technology, and Environment Exhibition (WETEX) and Dubai Solar Show (DSS) 2022 will host several leading companies from Chile to showcase their latest technologies and innovative solutions in clean and renewable energy, especially photovoltaic solar power. Chilean companies will exhibit solutions on renewable energy, with a focus on energy efficiency and sustainability. During their participation, Chilean companies will explore the most prominent opportunities offered by the region's markets to expand their green hydrogen-related projects.
"Chile will showcase its compromise with the goal of decarbonise its economy and how it's advancing such goal in many projects based on renewable energy, having in mind the climate crisis. Together with the ongoing rapid expansion of renewable energy in the Chilean energy matrix, Chile wants to focus on the development of new green energy sources like green hydrogen. Cooperation with the UAE and Dubai is highly important due to hosting COP 28 next year," said HE Patricio Diaz, Ambassador of Chile in the UAE.
DEWA organises the 24th edition of the exhibition from 27 to 29 September 2022. The Chilean pavilion is in Hall 01- G5 at the Dubai World Trade Centre.
The economic relationship between the UAE and the Republic of Chile has witnessed continuous growth over the past years. This included the signing of several economic agreements to enhance and strengthen trade exchange, which in 2020 amounted to about USD 281 million. Chile has successfully produced 46% of energy from renewable sources and is working to increase it to 70% by 2050.